Look for the Volusia County Schools Calendar here that is available for the academic year 2023-2024. A school calendar specify the dates of the first/last day of school, school holidays, starting/ending of semester, and other academic dates. As a student you must be aware of all the important academic dates, this is why you should download a school calendar as soon as it's available on the school's website. Planning and tracking of school work becomes easier once you have a school calendar with you. Download and print the school calendar of the Volusia County Schools from this page.
Just like any other academic year, the school has released the school calendar for year 2023-2024 as well. A school calendar is available on the website and the link is shared here. Check out the information below to know the major holiday dates and see the calendar preview as well.
Volusia County Schools Calendar 2023-2024
Below you can see a preview of the Volusia County Schools Calendar for the year 2023-2024. All the academic dates, events, holidays are mentioned in a school calendar. Students and teachers must download the school calendar and plan their working schedules accordingly. You can download this calendar in PDF and take a print-out for your use.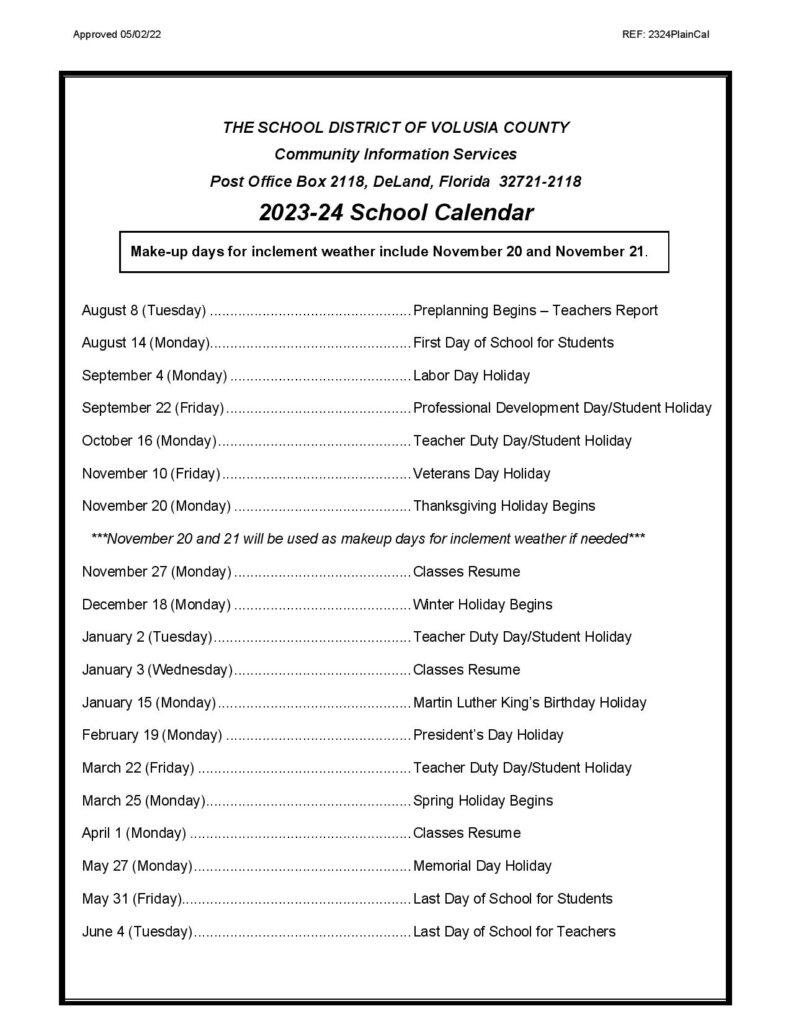 Download Links:
Calendar Link: Download Calendar in PDF
School Website: https://www.vcsedu.org/
Volusia County Schools Major Holiday Dates
The dates of the major holiday breaks such as Thanksgiving break, Christmas break, and Spring break are mentioned in a table below along with the dates of the first and last day of school. These are the important dates that every student must be aware of. Check out the full school calendar above for complete academic dates.
2023-2024 Major Holidays
School Holidays
Starts
Finishes
First Day of School
Mon, 14 Aug 2023
Thanksgiving Break
Mon, 20 Nov 2023
Fri, 24th Nov 2023
Christmas Break
Mon, 18th Dec 2023
Tue, 2nd Jan 2024
Spring Break
Fri, 22nd Mar 2024
Fri, 29th Mar 2024
Last Day of School
Fri, 31st May 2024
About Volusia County Schools
Volusia County Schools is the public school district for Volusia County, Florida, United States. The district is composed of 45 elementary schools, 12 middle schools, and 9 high schools. In addition there are 9 alternative schools, 7 charter schools, 2 combination schools (K-8 or 6-12), and 1 district virtual instruction program.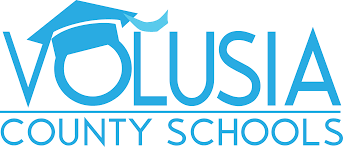 Important Note: newschoolcalendar.com is not the official website of any school, this is just an informational website that provides information related to school calendars and holidays. Do check your school's official website for an up-to-date and updated school calendar.