Look for the Sumner County Schools Calendar preview and download it for your use. The students and teachers of the Sumner County Schools can now download a school calendar and begin the process of planning the working schedules. A school calendar allow students to keep a check on the academic dates and plan their daily work activities. As a student, you must spend some time in planning your academic work because it makes you more focused, organized, and disciplined. Every school has its own calendar, therefore, makes sure to download a school calendar as per your school only.
Sumner County Schools Major Holiday Dates
Every year there are some holiday breaks such as fall break, Thanksgiving break, Christmas break, spring break, etc. The dates of these holiday breaks are mentioned in a table below along with the dates of the first/last day of school. It is essential to keep yourself updated about the upcoming holidays in order to plan them in a better way.
2023-2024 Major Holidays
School Holidays
Starts
Finishes
First Day of School
Tue, 1st Aug 2023
Fall Break
Mon, 2nd Oct 2023
Fri, 6th Oct 2023
Thanksgiving Break
Mon, 20th Nov 2023
Fri, 24th Nov 2023
Christmas Break
Thu, 21st Dec 2023
Mon, 8th Jan 2024
Spring Break
Mon, 18th Mar 2024
Fri, 22nd Mar 2024
Last Day of School
Fri, 24th May 2024
Sumner County Schools Calendar 2023-2024
Below you can see a preview of the Sumner County Schools Calendar for the academic year 2023-2024. The link to download this school calendar is shared below the calendar preview. You can download and print a school calendar for your use. Nothing works better than a school calendar when it comes to planning the school work, therefore, make sure to get a copy of your school calendar from here and begin the work of planning your academic schedules.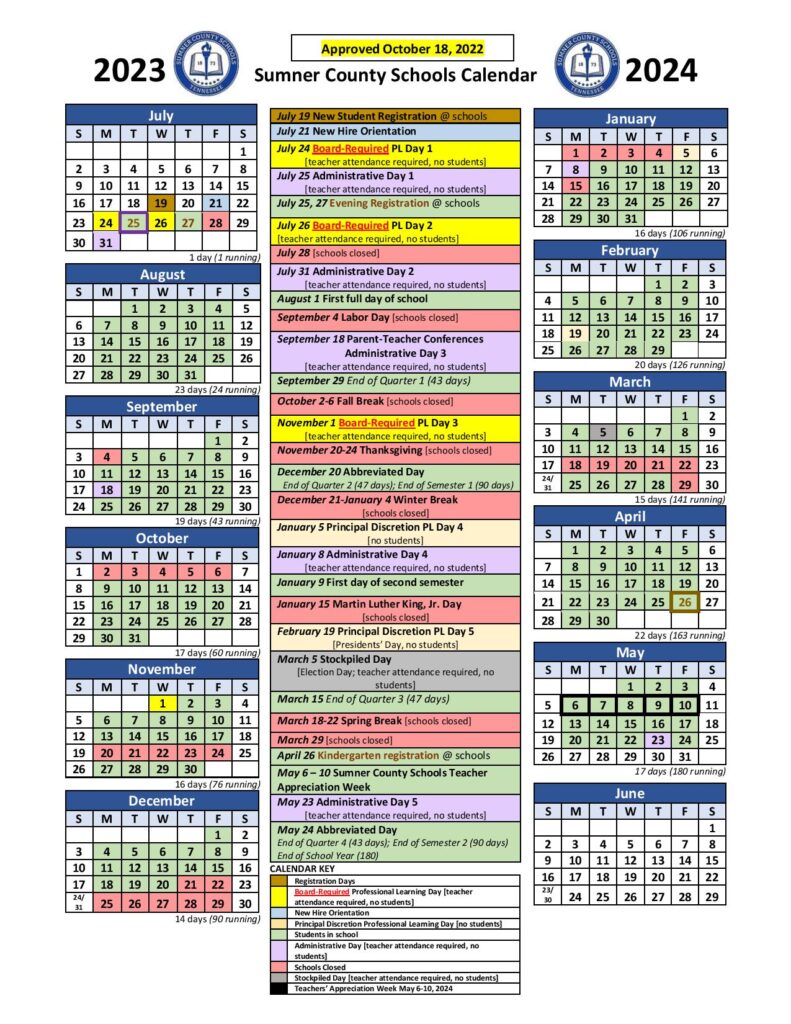 Download Links:
About Sumner County Schools
Sumner County Schools (SCS) is a public school district in Sumner County, Tennessee, United States. It enrolls approximately 29,000 students and is the eighth largest school district in Tennessee.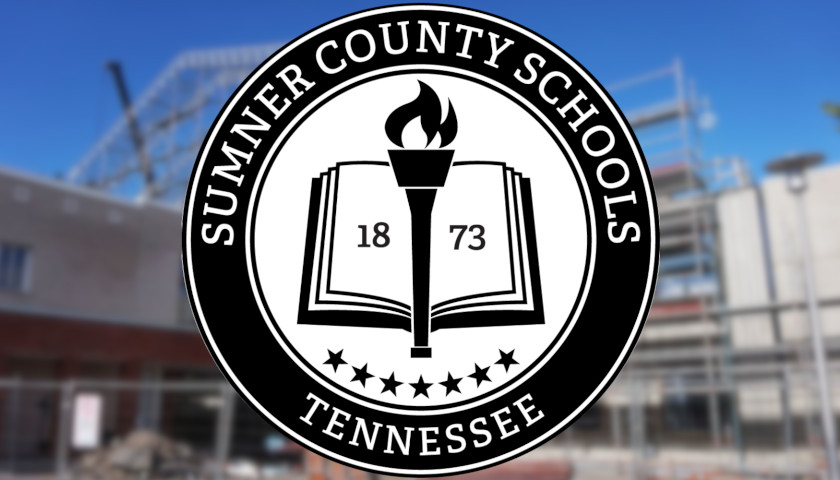 Now you have a school calendar of the Sumner County Schools for this academic year. You can download a school calendar from the official website of the school and take a print-out for your own use.
Important Note: newschoolcalendar.com is not the official website of any school, this is just an informational website that provides information related to school calendars and holidays. Do check your school's official website for an up-to-date and updated school calendar.