Are you looking for the Pinellas County Schools Calendar? If so, look at the calendar below and download it. A school calendar is o ne such document that is used by both students and teachers. A student should download the school calendar and use it to keep track of all the major academic dates because it lists all the dates for academic events and holidays. Since each school has its own calendar, you should only download one from your school's website. The Pinellas County Schools' academic calendar for the years 2023–2024 is available on this page.
A school calendar contains the major holiday dates and academic dates. As a student your must be aware of all academic dates and plan them in a best way possible. Accomplishing school work goals is smooth once you have a well made work planner with you.
Pinellas County Schools Calendar 2023-2024
The Pinellas County Schools calendar preview for the 2023–2024 school year is provided below. The school's main website has a calendar that you may download and print. Below is a link to the school website where you may download and print the academic calendar. As you can see, a school calendar lists all of the academic dates. You should get your school calendar as soon as possible as a student.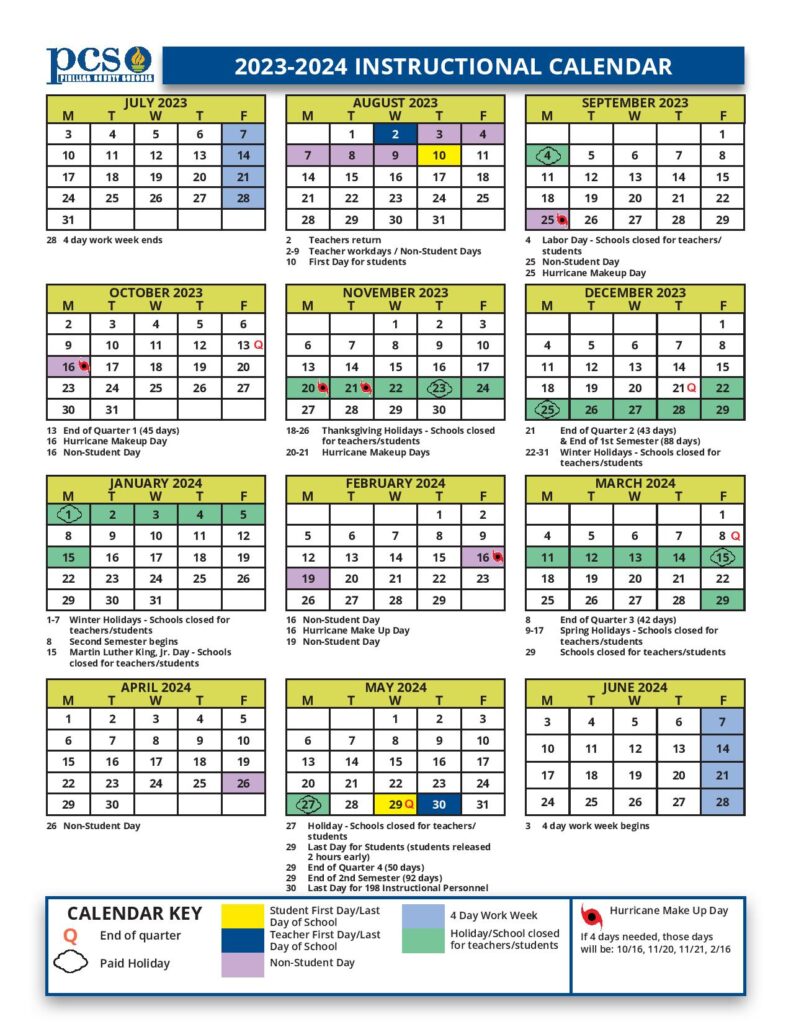 2023-2024 Calendar Link: Check School Calendar Here
2022-2023 Calendar Link: Check School Calendar Here
School Website: https://www.pcsb.org/
Pinellas County Schools Major Holiday Dates
Check out the table below to keep a check on the first and last days of school as well as the main holiday breaks. The table below lists the dates of the major holiday breaks, including Christmas Break, Thanksgiving Break, and Spring Break. Plan your school breaks and take full advantage of them.
2023-2024 Major Holidays
School Holidays
Starts
Finishes
First Day of School
Thu, 10 Aug 2023
Thanksgiving Break
Mon, 20 Nov 2023
Fri, 24 Nov 2023
Christmas Break
Fri, 22 Dec 2023
Fri, 5 Jan 2024
Spring Break
Mon, 11 Mar 2024
Fri, 15 Mar 2024
Last Day of School
Wed, 29 May 2024
About Pinellas County Schools
As per Wiki: Pinellas County Schools is the public school district serving Pinellas County, Florida. The district is based in Largo. With over 104,000 students served in more than 140 schools and centers, the district is the 7th-largest in Florida and 26th-largest in the nation. It includes the entire county.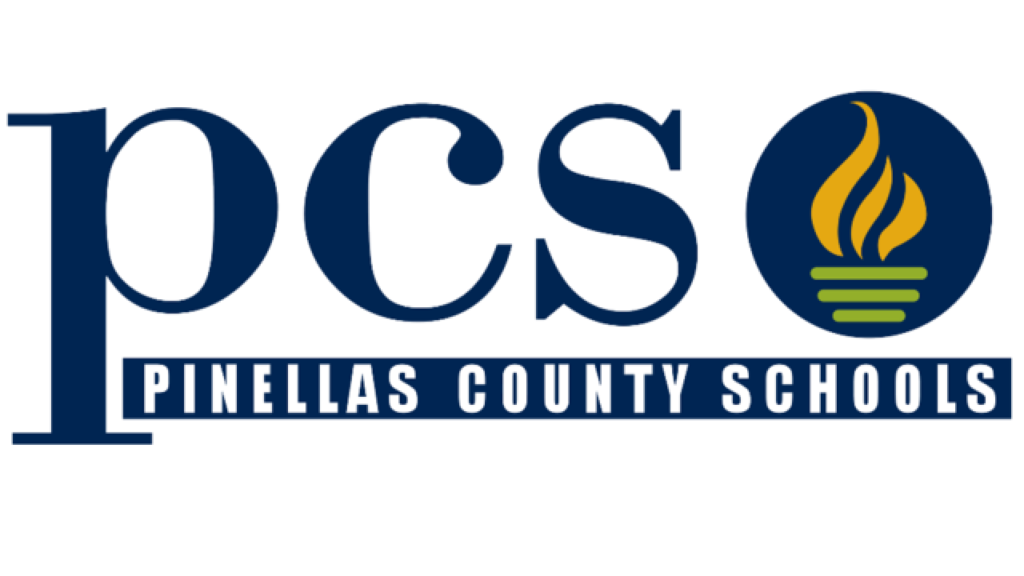 Important Note: newschoolcalendar.com is not the official website of any school, this is just an informational website that provides information related to school calendars and holidays. Do check your school's official website for an up-to-date and updated school calendar.