Craven County Schools is a public education system that is committed to educate the emerging generation and provide a learning environment that is designed to increase the performance of every student. Craven County Schools is a PK–12 graded school district located in the Craven County, North Carolina. Through this page, we're providing Craven County Schools Calendar for the academic year 2023 and 2024. The school system is dedicated to provide the academic excellence and enable students to accomplish their desired goals and achieve success in life. As a student, you must keep a check on the academic or school calendar and plan your school work accordingly.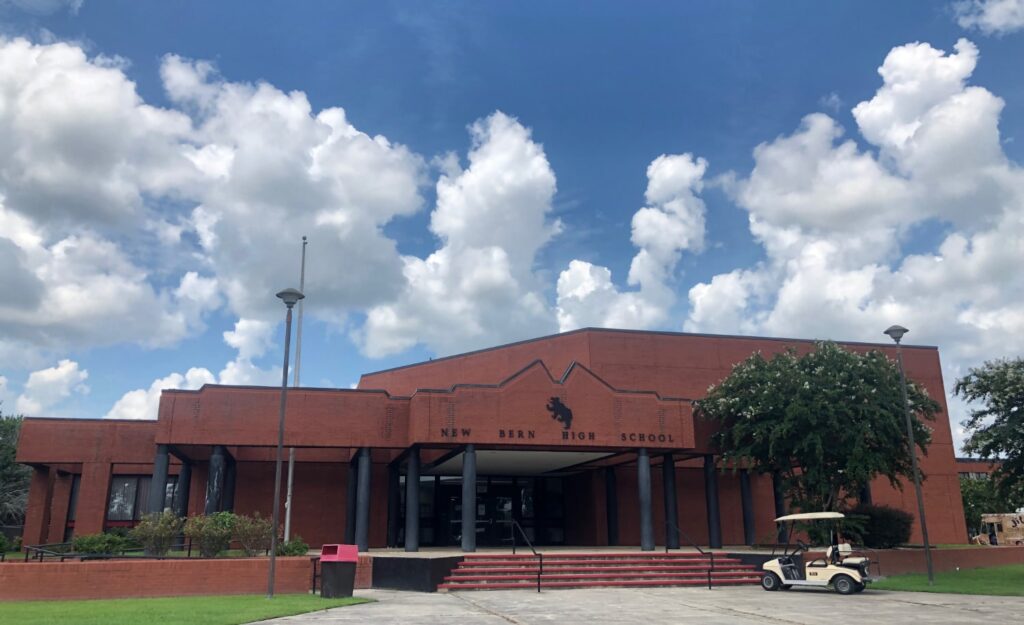 The school system collaborates with families and community to ensure all students are learning and growing in a safe and secure environment. The mission of the Craven County Schools is to educate all students and make them capable enough to get success in both personal and professional life. The school challenges students as learners and encourages them to take on challenges.
Craven County Schools Holiday Breaks 2023-2024
The vision of the school board is to prepare the emerging generation to confidently rise up to the limitless learning potential and success. The school board members bring the significant experience both in education and business, recently the school board has released the school calendar to update students about the dates of the academic events and holidays. Craven County Schools a wide range of academic and extracurricular opportunities. Students can choose to participate in their favourite sports and extracurricular activities for overall development.
School Holidays
Starts
Finishes
First Day of School
28 Aug 2023
(Mon)
Thanksgiving Break
22 Nov 2023
(Wed)
24 Nov 2023
(Fri)
Christmas Break
21 Dec 2023
(Thu)
8 Jan 2024
(Mon)
Spring Break
29 Mar 2024
(Fri)
5 Apr 2024
(Fri)
Last Day of School
5 Jun 2024
(Wed)
Through this table you get to know about the Craven County School's first and last day of school along with major holiday breaks. Plan your fall break, thanksgiving break, Christmas break, spring break, etc and make the most out of them.
Craven County Schools Calendar 2023-2024
Craven County Schools understand the importance of technology in education system. In recent times, the education system has changed a lot and the school system is using the best teaching tools and resources to ensure students are learning and getting ready to compete with students across the world. Students have access to latest learning tools and resources the enhances the learning experience and allows them to learn more efficiently.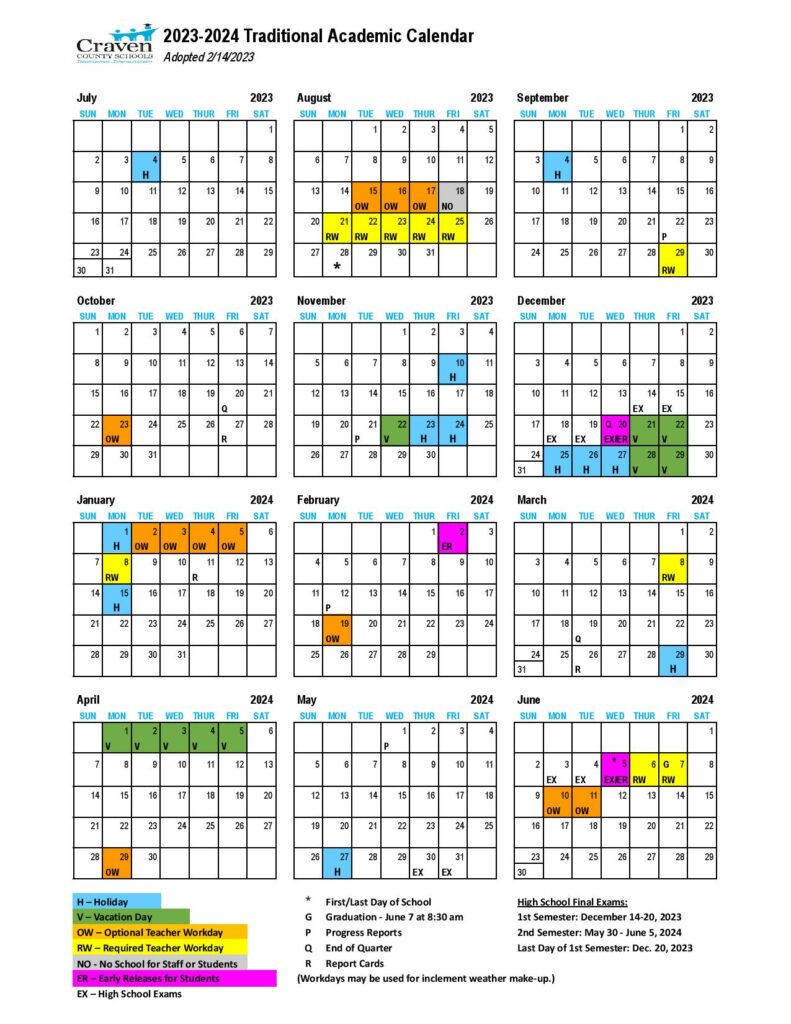 Craven County Schools Holidays Calendar 2023-2024
The school system of the Craven County Schools believes in challenging students as learners and prepare them to imagine and create a successful life. Highly qualified, skilled, and experienced teachers are employed to ensure students are learning and growing under the guidance of expert teachers. Teachers and faculty members have the opportunity to grow through professional learning community and professional development.
Students, teachers, families, and community members work together to support public education to the benefit of students, community, nation, and world. The district also prioritizes the well-being of its students by fostering a safe and inclusive learning environment.
Conclusion
Craven County Schools promotes positive behavior, respect, and diversity among its students and staff. Craven County Schools is a great option for families in the Craven County, North Carolina. The students and teachers can check out the school calendar through this page and keep a check on the major holiday dates, exam dates, and other academic dates. Make sure to plan your academic work activities with the help of a school calendar.