Reading is an important part of learning, as a student you must make a habit of reading in order to increase your knowledge and make yourself educated about different areas of life. Reading helps in improving the focus and concentration. In this digital world, we are so much occupied on our phone and laptops, reading comes as a stress buster and a relaxing form of entertainment. The importance of reading cannot be understated and for all those students who loves reading, here we have shared reading log templates that you might want to take a look at.
Daily work planner templates are already shared and through this post we're sharing the reading logs. If you want your kid to start reading then use reading logs in order to make it engaging and encourage your kid to start reading for fun or pleasure and then make a daily reading habit for life. A reading log is a great tool that helps you to keep track of everything you read.
What is a Reading Log?
A reading log is a document that is used to keep track of reading i.e. amount of time spent on reading, number of pages read, etc. People who are into reading different stuff often use a reading log in order to keep a track of all their readings.
There are numerous benefits of reading such as it improves fluency, command over language, learning, and much more. Reading logs can be used by students to practice rereading their books. Making reading fun and keep track of it with the help of reading logs.
How a reading log works?
Maintaining a reading log allows you to keep a record of books you've read, you can even write down what you've learned from a book and how much you like it.
As a student you must have some time for reading.
Choose a book, you can start with a fun or entertaining book in order to make it a habit
Take some time out every day for reading
Use a reading log to record the book's title, author and the amount of time read or the number of pages read
Repeat it all again tomorrow.
And that's it! It's a simple process that mostly requires finding ways to spend time reading.
Reading may seem like a daunting task in the beginning to many people, but you got to keep doing it in order to understand how beneficial it is for you.
Download Reading Log Template in PDF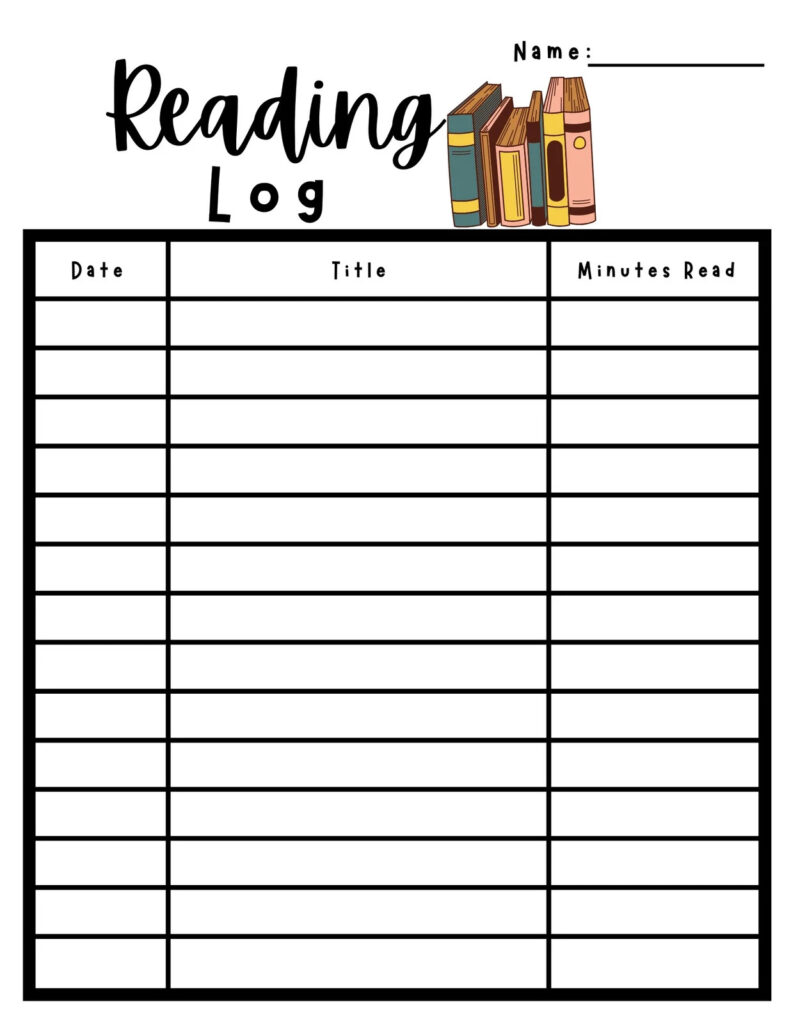 Are Reading Logs Useful for Students?
Are Reading Logs Useful for Students, the answer is YES. Using a reading log allows you to record what you have read, number of pages you have read, who's the author, what the book title, and much more. As a student, if you are looking to make reading a habit then you must try a reading log and see how beneficial it is for you.
There are a lot of people who does not enjoy reading and for those people here we have shared many reading logs in order to make their interest towards reading because there are endless benefits of reading.
Books have all the answers you are looking for. No problem or issue or dilemma is new, people who have lived before us have experienced the same problems and they have written about them and their experiences, this is why you should read in order to get more and more knowledge.