This page contains the Sarasota County Schools Calendar for the current academic year. If you are a student at one of these county schools, you should check out the calendar preview and the dates of the major holiday breaks on this page .To start organising and managing your schoolwork, you can download and print the school calendar. Please note that the 2023-2024 School Calendar is available now. You can keep track of the first and last days of classes, school holiday breaks, the beginning and end of semesters, and other important dates with the help of a school calendar. Teachers and students can both benefit from a school calendar.
Sarasota County Schools Calendar 2023-2024
The Sarasota County Schools calendar for this academic year is shared below. As you can see, a school calendar lists all of the academic dates. The URL to the school's main website where you can get the calendar is provided below. Keep an eye on the school's official website to stay informed of any updates or changes that might be made to the academic calendar.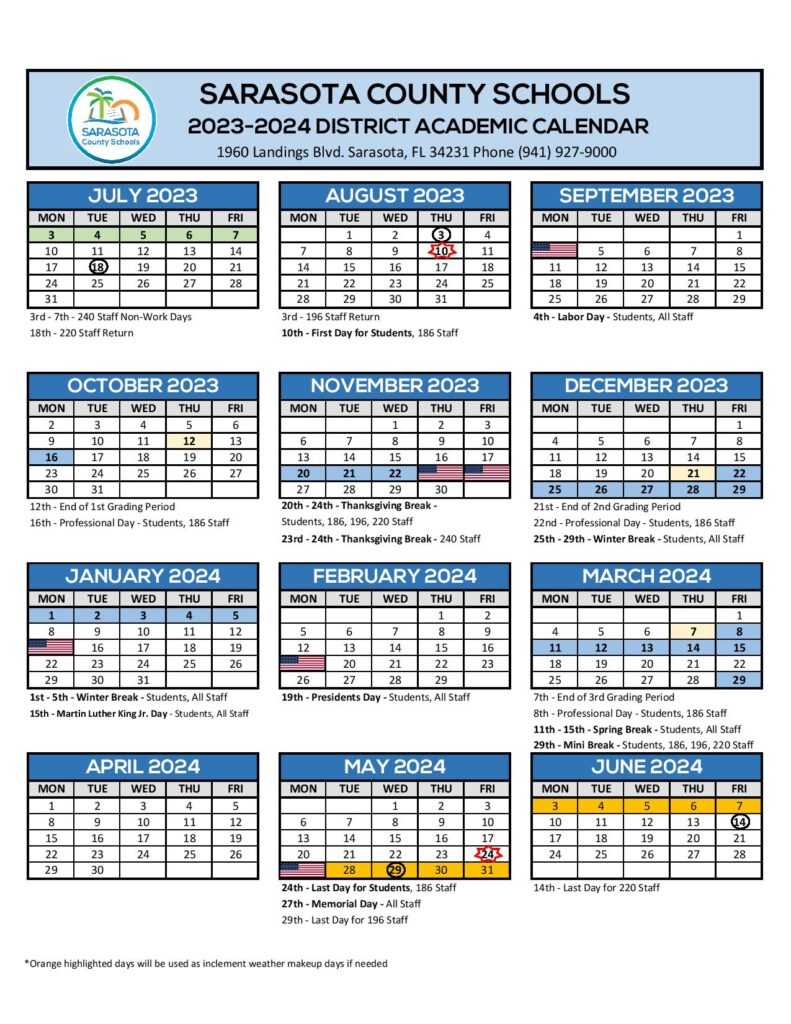 Download Links:
Sarasota County Schools Major Holiday Breaks
The dates of the major holiday breaks such as Thanksgiving break, Christmas break, and Spring break are mentioned in a table below. As a student, you must keep a check on the school holiday breaks because only then you will be able to plan or manage them well.
2023-2024 Major Holidays
School Holidays
Starts
Finishes
First Day of School
Thu, 10 Aug 2023
Thanksgiving Break
Mon, 20 Nov 2023
Fri, 24 Nov 2023
Christmas Break
Fri, 22 Dec 2023
Fri, 5 Jan 2024
Spring Break
Fri, 8 Mar 2024
Fri, 15 Mar 2024
Last Day of School
Fri, 24 May 2024
About Sarasota County Schools
The District School Board of Sarasota, commonly known as Sarasota County Schools, is a public school district serving all of Sarasota County, Florida. As of 2017, the total number of students is approximately 43,150.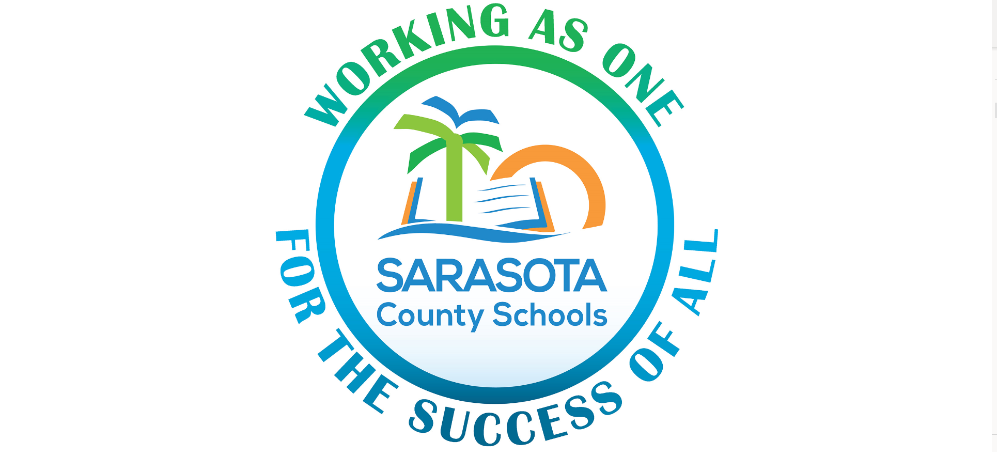 Just like any other academic year, the Sarasota County Schools has released the school calendar for this academic as well. You can download a school calendar from here. Check out the information above to know the major holiday dates and see the calendar preview as well. Planning of school work is easier once you have a school calendar with you, therefore make sure to download and print your school calendar.
Important Note: newschoolcalendar.com is not the official website of any school, this is just an informational website that provides information related to school calendars and holidays. Do check your school's official website for an up-to-date and updated school calendar.