Bellevue School District is a public school district in King County, headquartered in Bellevue. The school district is committed to serve students academically and socially, provide them a safe and secure learning environment to grow and reach their maximum potential. The school system offer relevant education that is innovative and individualized. Students have the opportunity to learn and grow in a learning community where exceptional education is provided for all. To update students about the dates of the academic events and holidays, the school board has released the Bellevue School District Calendar for the academic year 2023 and 2024.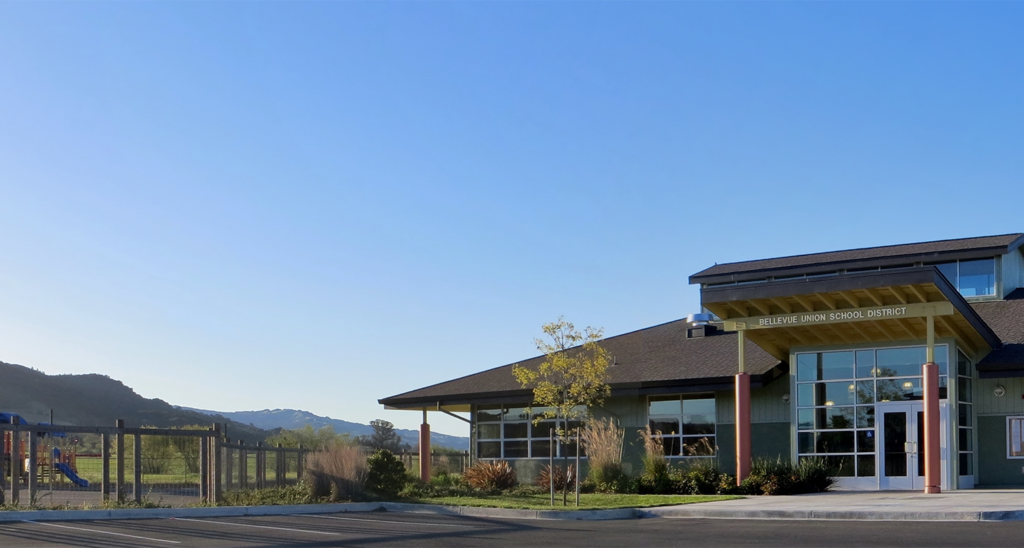 Bellevue School District operates numerous elementary school, middle schools, and high schools. As per the information available, there are 16 elementary schools, 1 Spanish Immersion elementary school, 1 Mandarin dual language elementary school, 5 comprehensive middle schools, 4 comprehensive high schools and 3 choice schools.
Bellevue School District Holiday Dates 2023-2024
Bellevue School District collaborate with parents, families, and community to serve students in a better way and understand their needs. The school district is consistently working to provide all the latest tools, resources, and advanced education technology in order to make students ready to compete with global students. Apart from the academics, the school system allow students to explore their interests and encourage them to take part in sports and extracurricular activities as well.
Major Holidays 2023-2024
School Holidays
Starts
Finishes
First Day of School
Tue, 5 Sep 2023
Thanksgiving Break
Thu, 23 Nov 2023
Fri, 24 Nov 2023
Christmas Break
Wed, 20 Dec 2023
Mon, 1 Jan 2024
Mid Winter Break
Mon, 19 Feb 2024
Fri, 23 Feb 2024
Spring Break
Mon, 8 Apr 2024
Fri, 12 Apr 2024
Last Day of School
Tue, 18 Jun 2024
Bellevue School District Calendar 2023-2024
The school distrcit understand the importance and recognize the role of families in a student's education and that's why the school encourages open communication between parents, teachers, and administrators to ensure student's success. For the convenience of students, the school district releases school calendar to update students about the dates of the academic events and holidays. The school board has released the school calendar for this year as well, check out the preview of the Bellevue School District Calendar below and download it in PDF format for your use.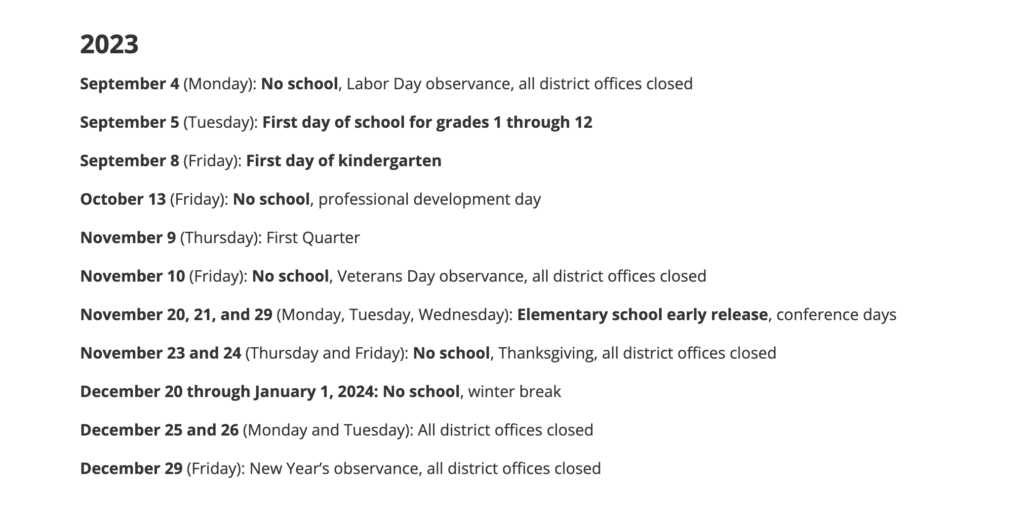 Download Links:
Bellevue School District Holidays Calendar 2023-2024
Teachers plays a vital role in the success of a school district and contribute a lot in bringing the best out of each student. Highly qualified and skilled teachers are employed at the school district, there are a total of 2,700 employees, including almost 1,500 teachers. Over 400 Bellevue teachers are National Board-certified. More than 79% of teachers hold a master's degree.
More Schools Calendar
As a students, you must keep a check on the school calendar because all the academic dates are mentioned in it. A school calendar comes in handy while planning the school work activities. If you are a student of the Bellevue School District then check out the school calendar on this page, download it, print it, and start using it.
Conclusion
Bellevue School District is one of the most diverse district. More than 100 languages are spoken in this district. The school district welcome ideas, suggestions, and working continuously to make improvements for the betterment of students. The hard work of students, teachers, and working staff is appreciated which motivates them to do even more better.